The temperature has dropped, and a blanket of snow has been laid out across out cities. You might want to just cuddle up under a blanket next to your fireplace with a cup of coffee to stay warm. Or you can embrace the cold weather and do one of these fun winter activities.
1. Skating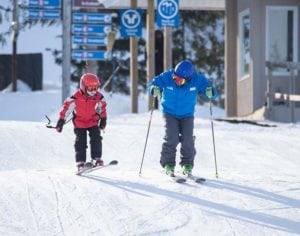 Skating is a staple for a winter activity in Canada. It's a cheap and easy activities for people of all athletic abilities. Many ice rinks offer free skating in Mississauga and Toronto. Our favourite skating rinks are at Celebration Square in Mississauga, Nathan Philips Square in Toronto, and the Harbourfront Centre in Toronto. Don't worry if you don't have your own skates, often times rinks have skates available for rental.
2. Ski or Snowboard
Our personal favourite winter activity is skiing and snowboarding. Although this winter activities tends to be more expensive than the others, it is well worth it. Spend your day on the slopes at any of the several ski resorts location only a short drive outside of the GTA. Some of the most notable resorts include the Blue Mountain Resort in Collingwood, and Mount St. Louis Moonstone just north of Barrie. You can rent your equipment at any resort.
3. Toronto Light Festival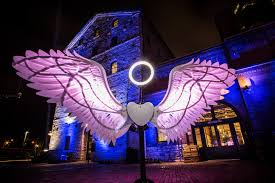 The Distillery Historic District hosts their annual light festival from January 27th to March 12th. If you are a fan of unique art instillations, you might want to check out this event. This outdoor event boasts works by both international and local artists, illuminating the city with their popular pieces.
4. Winter at Ontario Place
Ontario Place will be hosting a winter festival, which will transform Toronto's waterfront into a beautiful sight. There will be winter activities, a light exhibition, and illuminated art displays. This event is free to all, and is open 7 days a week and is open until March 18th. Skate around on the ice rink, and then warm up next to the bonfire. As an added bonus, there will even be film screenings.
5. Icefest
In Toronto, at the popular Bloor-Yorkville village, there will be an annual, enchanted event called Icefest. Icefest will run for two days, starting on February 24th. Here you will find attractions for the whole family, including food vendors, an ice carving competition, and a DJ playing live music.