Long weekends don't come around all that often so when they do we have to make the most of them! Luckily we have a long weekend approaching fast and furious next week, thanks to the Civic Holiday.
If you're not sure what to do to make the most of the extra day off work, look no further, we've got you covered. Keep reading for a list of our things you can do to enjoy the August long weekend.
Wasaga Beach
Take a trip to Wasaga Beach this long weekend for some great beach vibes. This beach is a popular destination for tourists and locals alike. Whether you're looking for a quiet relaxing day in the sun or you're looking to get rowdy with your friends, you will find what you're looking for here! Wasaga Beach is segmented into areas, each boasting a very different vibe. Area 1 is the place to go if you're looking to get rowdy, while area 5 is quiet and relaxing.
Camping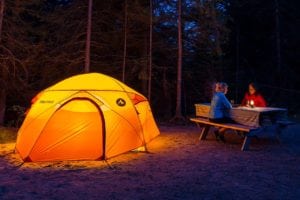 If you're the outdoorsy type, then pick a destination, grab your tent, and head out for the weekend. Camping is fun and never goes out of style, whether you're a child or an adult. There are 72 provincial parks across Ontario that offers camping. Not all parks are made equal, so think about what it is that you're looking for and pick your park accordingly. Some parks have long sandy beaches, while others have beautiful cliffs and hiking trails.
Caribana
On Saturday August 5th, venture out to Toronto for North America's largest single day parade. The Toronto Caribbean Carnival Parade, commonly known as Caribana, is a festival celebrating the Caribbean traditions and culture. This massive event draws over one million spectators to the city.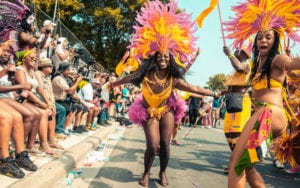 Here you will enjoy live entertainment and dancing in the streets and masqueraders in outstanding costumes.
Latin Dance Lessons
Let out your inner dancer and feel sexy while learning to shake your hips and salsa along to modern Spanish music at Streetsville's weekly Latin dance lessons. Make your way down to Streetsville's Village Square on Saturday August 5th from 6:30-9:30pm to join in on this dance lesson.
Rogers Cup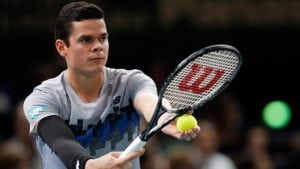 Tennis fans should make their way to Toronto to check out some of the biggest names in the sport during this popular tournament. Get tickets to watch the game live in action, or get together with your tennis loving friends and head down to your nearest pub for some beers and sports.