The Diversity
Canada is known for its diversity throughout the vast nation. We pride ourselves on being a mosaic of all nationalities and religions. Thus, visitors can enjoy a range of diversity amongst the locals, our shops and cuisine.
Politeness
Canadians are SO polite and will welcome you with open arms. Strangers will hold the door open for you, and if you bump into a Canadian, it's likely that they'll apologize to YOU.
The Food
Not only are the food options diverse, but our true Canadian staple food items will keep you coming back for more. You won't find these specialties anywhere else (or  at least not as good). We're known for our beaver tails (pastry dessert – not made from beavers), poutine, and pure maple syrup!
High Quality Ski Hills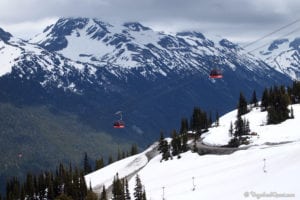 If you're a big fan of skiing or snowboarding, Canada's ski resorts should be your top destination. Due to our long and cold winters, our ski resorts stay open for seven months of the year, which is one of the longest ski seasons. You can find incredible ski hills coast to coast, from Whistler, British Columbia to Mont Tremblant, Quebec.
Safety
You can rest assured while visiting Canada, as this beautiful nation is considered one of the safest in the world. Canada was ranked eighth safest country in the world. You can thank our peace keeping insticts, strict gun laws, and polite locals for that!
The Gorgeous Nature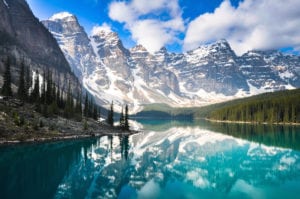 The best part about Canada is the beautiful scenery and natural wonders that you can find all throughout the country. From the beautiful east coast all the way to the west, you will not be disappointed. You can find beautiful jagged mountains surrounded by alpine lakes and diverse wildlife in the Canadian Rockies. Or you can visit one of our many national parks like the Bruce Peninsula National Park in Ontario, or the Dinosaur Provincial Park in Alberta. If you're willing to embrace the cold weather, you can even go due north to Nunavut and take in the beauty that is wild Polar Bears and tall icebergs.