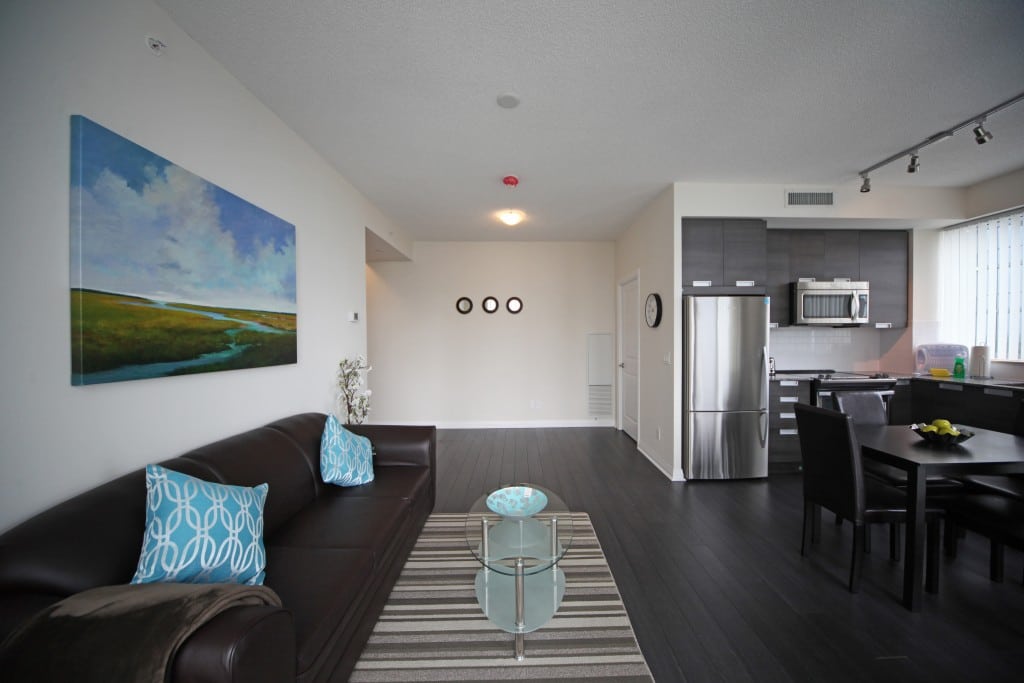 We know you'll have many questions when deciding on which short term housing provider to choose, and we want to make your lives as easy as possible. Here is a list of some of the most commonly asked questions we receive. If you want a full list of questions, check out our website.
What is included with the furnished apartment?
All furnished apartments include utilities, free high speed internet, one underground parking spot, cable TV, free Canada and US calling, a fully furnished kitchen, living items including toiletries, in-suite washer and dryer, and access to the Gym and the Pool.
Can I extend my stay?
We are happy to offer extensions; however, they will be granted based on availability. We required a two week notice for extensions. In this circumstance, the price of the suite will be prorated.
Do you provide cleaning services during the stay?
A cleaning service can be provided on a bi-weekly basis for a fee. Please contact us for prices.
Are pets allowed?
Yes. We encourage our guests to bring their furry friends, but please note that there will a $100 pet cleaning fee applied to each stay.
Is parking included?
We guarantee one underground parking spot is included. Additional parking can be requested for a fee, but it is not guaranteed.
Is there a deposit for my reservation?
Yes. Upon booking a $500 CAD reservation fee will be charged to your credit card. This fee will be fully refunded within 5 business days after check-out, if the suite is maintained in good condition.