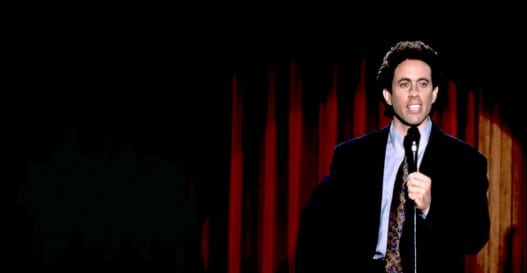 Toronto is filled with comedy clubs all throughout the city, with hilarious people, from Russell Peter's to lesser-known comedians trying to catch a break. Laugh your heart out at any one of these comedy clubs around the city, we promise you won't regret it.
The Second City
Location: 51 Mercer St, Toronto, ON
Website: http://www.secondcity.com/
This comedy club originated in Chicago in 1959 and it received so much praise that it opened two new locations in Toronto and Hollywood. It has grown into one of the best comedy clubs in Toronto, and one of the best schools of improvisation. They have live improv and sketch comedy shows each night, and enough classes to satisfy anyone's needs.
Comedy Bar
Location: 956 Bloor St. W, Toronto, ON
Website: https://comedybar.ca/calendar.php
When it comes to comedy, the Comedy Bar has everything you could hope for. Whether you're interested in stand-up, improv, or sketch comedy, this venue has it all. Maybe you'll even come to realize that you have a knack for comedy, and then you can sign up for one of the many comedy classes they have to offer.
Yuk Yuk's
Location: https://www.yukyuks.com/mississauga
Website: https://yukyuks.com/
This is one of the most well-known comedy clubs in the city! With its many locations scattered across Toronto and the GTA, you are bound to find one local to your area. They have stand-up comedy shows every week on Thursday, Friday and Saturday evenings. The best part is you get free entrance to any show during the week of your birthday.
120 Diner
If you're looking for a not-so-typical comedy club, this is the one for you. 120 Diner incorporates pub food, drinks, comedy, live music, and karaoke all in one. It is a great place to go for a night out with your friends if you're looking for something that is out of the box. Laugh until your stomach hurts with their stand-up comedy, and then try out the stage for yourself during the karaoke portion of the night.
Port Credit Comedy Festival
Location: 161 Lakeshore Road West, Mississauga, ON
Website: http://portcreditcomedy.com/index.shtml
We're throwing this one in as an added bonus; it's not a year round comedy club, but if you're a big fan of comedy then you do not want to miss out on this event. The festival will run from February 23rd – 26th at the Clarke Memorial Hall. Each night there will be a different lineup of hilarious acts to light up the stage. Buy your tickets in advanced to experience the hilarity.