Whether you're a traveler from overseas and missing your traditional cuisine, or just looking for a change, this article is perfect for you. We've found for you the top eateries in Mississauga with cuisine from all over the world.

Ruth's Chris Steak House
Website: www.ruthschris.com/
Telephone: (905) 897-8555
Located inside Square One Mall, Ruth's Chris is a hot spot for people looking for upscale steakhouses. Enjoy premium cut steaks cooked to your liking at this elegant eatery.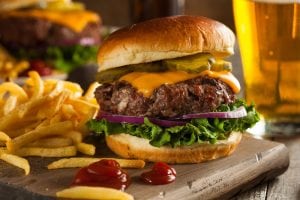 Earls Kitchen & Bar
Website: www.earls.ca
Telephone: (416) 916-0227
Earls makes comfort food classy at this upscale restaurant. Find gourmet burgers, premium cut steaks, fresh baked breads, cocktails, and wine. Located inside Square One Mall, Earls is easily accessible for all our of building locations.

Grano Restaurant
Website: www.granoristorante.com/
Telephone: (905) 276-1234
Enjoy a fine dining experience at this family run restaurant only a short drive from our buildings. Grano's menu features homemade Italian dishes to give you a taste of Italy.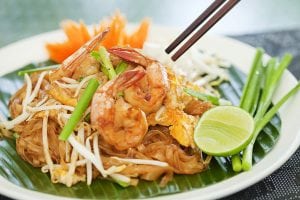 Sushi Tei
Website: www.sushitei.ca
Telephone: (905) 306-9060
For those foodies with a big appetite, this sushi restaurant has an extensive all you can eat sushi menu. Enjoy large portions of fresh sushi, fried rice, and other traditional dishes.

Anjappar Chettinad Restaurant
Website: www.anjapparcanada.ca
Telephone: (905) 272-2232
If you're looking for a casual place to eat with dishes packed with flavour, look no further. This Indian restaurant serves up Southern Indian dishes packed with spices.

Jamie's Italian
Website: www.jamieoliver.com/italian
Telephone: (905) 766-9090
This newer restaurant, owned by British celebrity chef Jamie Oliver, is now at Square One Shopping Centre. Jamie's Italian is world famous for its quality Italian cuisine.