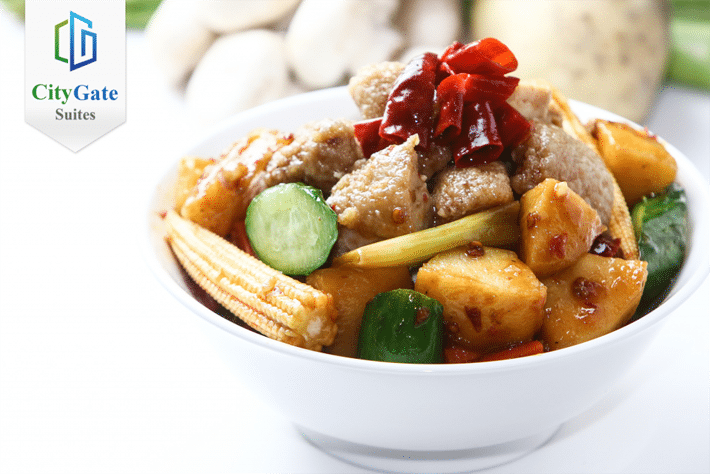 It's late and you may be tired, but that doesn't mean you want to go to bed hungry. Whether you are just getting off work or heading home from the club, the following are some Mississauga late night eats that hit the spot perfectly.
If you like Asian food, you are going to fall in love with Axia's menu. They create the best Asian dishes this side of Beijing. Everything on their menu is prepared using meticulously crafted recipes that use only the freshest and finest ingredients. For a late night bite to eat, Axia simply can't be beat.
Paramount has given late night eats a whole new dimension. They have taken standard Pakistani street fare and given it an upper class touch. Their baked breads, BBQ meats, and delicious handmade sweet treats are guaranteed to ease your evening hunger pangs.
There's something appealing about a late night pasta run. At San Francesco Foods you will find the best Italian style pasta, steaks, chicken, and veal in the country. Best of all, you can pair your late night eats with a glass of wine to relax, or a piping hot cup of espresso to perk up.
Fancy a bite of the Caribbean but don't have time to head to St. Kitts? It's not a problem because you can simply drive down the road to Charlie's. From the Pumpkin and Shrimps, to the Calaloo and Saltfish, each dish features a magnificent blend of spices and flavors that you are sure to savor.
Feel like making a run for the border? No need to when you can simply head on into Border MX to get your fajita or taco fix. Their tacos, nachos, burritos, and sopapillas are worthy of the accolades they receive. Everything is served up fast and fresh, and if you are in a hurry, they will be happy to put everything in a take-out bag for you to take on down the road.
Fancy some eggplant fries, Pav Bhaji, or a full meal? Sindhi Indian Street food is always served fast and fresh. You can dine on succulent prawns, delight in a tender Tundey Ke Kebab, or sink your teeth into a succulent banana leaf fish.
This fantastic family run restaurant features Serbian and Canadian food for you to enjoy. It's a wonderful place to head when you are not quite ready to head home. You can sit and relax in the fun atmosphere as people mingle and enjoy the live music that's frequently playing in the background.
Guru's Fine Indian & Chinese Cuisine
Having trouble deciding between curry and terriyaki? You can have both when you stop by Guru's Fine Indian & Chinese Cuisine. Their menu features perfectly sized portions of your favorite dishes. Moreover, the atmosphere makes this a peaceful and quiet place to relax and wind down your day.
Start the meal off with a Chicken Tikka and kick it up a notch by sampling the Beef Karahi. You can keep it light by sticking to a kebab, or go all in and order the Mutton Chops. Each dish is simply unforgettable and you'll definitely want to return time and time again.