A flood, fire, or damage to your home due to natural disasters is your worst nightmare. The place that you call home is no longer there for you when you need it the most.
Sometimes it can mean you're displaced from your city, your family and your friends. We understand how inconvenient and terrifying this can be. We want to help you find a temportary housing solution in the wake of your adversities.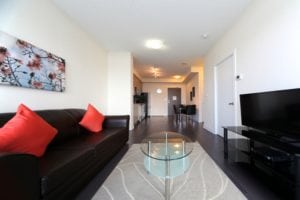 Until you can move back into your home – we understand how important it is to feel at peace, ease and comfortable in your temporary home. Unfortunately, you can never prepare for when disaster will strike, but we want to help you find a temporary housing solution when it does.
We will lend you a helping hand throughout your stay with us. Settling into your temporary housing will be a breeze thanks to our friendly and accommodating staff.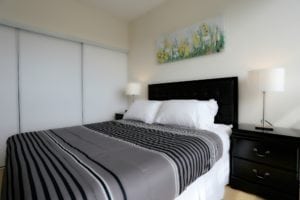 City Gate Suites has been offering fully furnished rentals in Mississauga and the Greater Toronto Area (GTA) since 2013 – and has a tremendous amount of experience in assisting individuals and families in need of temporary or extended stay insurance housing solutions. All our insurance housing solutions are apartments that are fully furnished and located in 5 prime locations across Mississauga.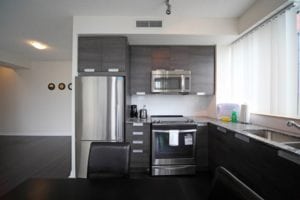 Our properties are conveniently equipped with modern appliances, amenities, Wi-Fi, TV, washer and dryer and situated in close proximity to major highway routes, restaurants, Square One Shopping Center and many other Mississauga local attractions. We offer a 100% guarantee on our customer service – and for this reason we have received an overwhelming number of positive reviews on our fully furnished rentals from our tenants.
If you are in need of a short term or extended stay in a fully furnished rental in Mississauga – we have insurance housing solutions that will work for you.