Going for dinner to the same old restaurants can get boring after a while. Adding live music to your dining experience can really liven the mood on your night out. Whether you're having a date night with your significant other, or grabbing a bite with some friends, check out these restaurants and bars to catch some great live music.
Fionn MacCool's
This chain restaurant is a hit in any city you go to. As an Irish pub, Fionn MacCool's is known for their variety of delicious pies, including Sheppard's pie, butter chicken pie, and salmon leek pie, not to mention great beer! Bring out your family and friends and enjoy good times while listening to live music.
Abbey Road Pub
This restaurant is a good option if you appreciate a good English style meal. Abbey Road Pub has a cozy, small restaurant feel with a big bookshelf and welcoming bar. The best part is they have live music every weekend, and karaoke & wing night every Thursday. If you're looking for a fun, laid back atmosphere, you can't go wrong with this English pub.
https://www.restaurantji.com/on/mississauga/abbey-road-pub-and-patio-/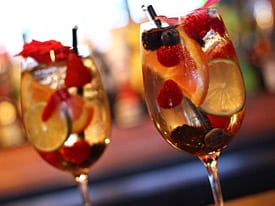 Ten Restaurant & Wine Bar
If you're looking for a bit more of an upscale restaurant to check out some live music, this restaurant might be more up your alley. Enjoy fine dining of international cuisine, including calamari, crab cakes, butter chicken, and various cuts of steak, to name a few. If you appreciate a good glass of wine with your meal Ten Restaurant & Wine Bar has a huge selection for you to choose from. Come here on the weekends to listen and even dance to their live music starting at 10pm.
STIR Kitchen & Beverage Co.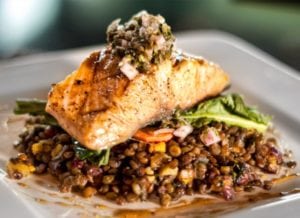 This is a new restaurant located in the heart of Mississauga, just north of highway 403. The eclectic décor and menu will excite you instantly, but the live music on Monday, Tuesday and Thursdays will keep you coming back each time. Enjoy a wide range of internationally inspired foods made from locally produced ingredients, including stone oven pizza, schnitzel, and fish tacos.
Shore Grill and Grotto
Shore Grill is a large restaurant located in Port Credit, which incorporates two patios, a dining room and a lounge. This well priced restaurant boasts great tasting food, and live music every night of the week in the lounge. On their very large menu you will find something that suits everyone's eating habits. Some menu items include escargot, stone-fired pizzas, sizzling fajitas, pasta, seafood, and steak.