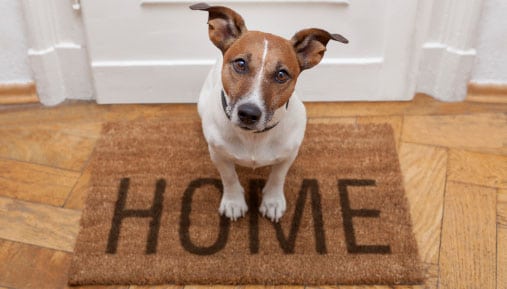 Finding a temporary home in the midst of a renovation or when you're in between houses may not be an easy task if you're bringing along your pet. Leaving your animals with a friend or kennel for a long period of time may not be an appropriate option; so finding a short term pet friendly rental apartment may be the best choice.
Don't Leave Your Pet Behind
Here at City Gate Suites, we understand how difficult it can be to part with your pets while you're relocating, so we've opted to make your life easier by offering short term, pet friendly rentals. We want to make your stay as easy and relaxing as possible, so we've taken the stress out of finding a home for your furry friend. Other short term rental providers impose restrictions on pets, or are inconsistent with their policy, making planning your stay tough.
Room To Run Around
Not only will our short term pet friendly rentals make you feel as though you are in the comfort of your own home, but you can rest assured knowing that your pet will have plenty of green space to run around in. Take a short walk to the beautiful Kariya Park with your pet for a scenic experience, or venture to the Jack Darling Memorial Park for vast green space for your pet to run free.