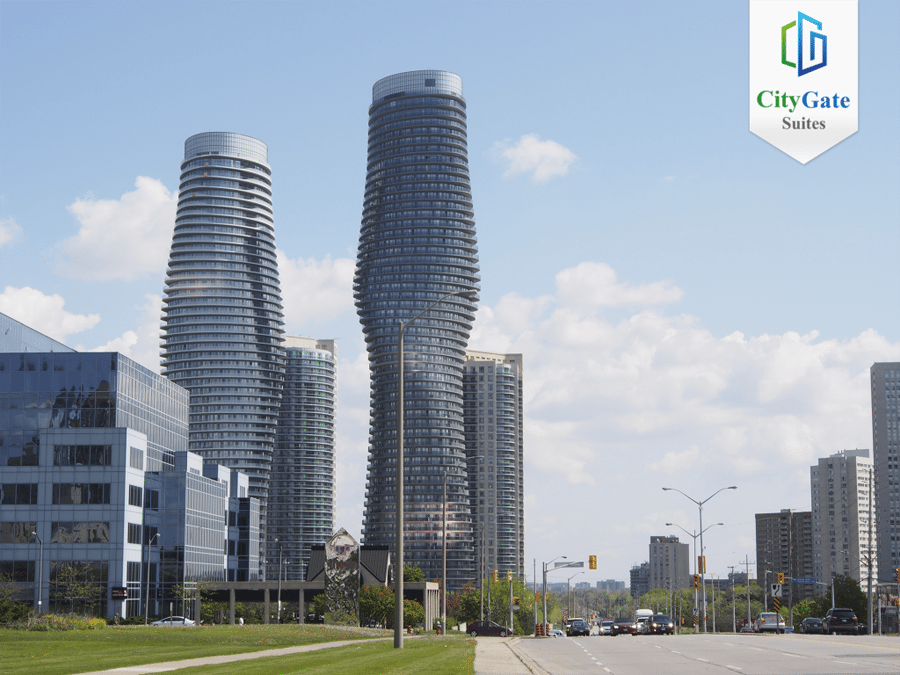 Mississauga is a glittering arts metropolis that never limits its creativity to galleries. Every year, edgy international artists bring their talent to the streets, adding a glitzy atmosphere with art installations.
Blue Trees
Fall trees needn't be covered in gold when artist, Dimopoulos, is there to add a layer of vibrancy. This installation featured indigo trunks that were taken as far afield as London. The piece aimed to improve eco-awareness and was installed late in 2016.
Pool of Knowledge
When Stacey Spiegel exercises his creative muscles, the result always teems with elegance. This piece was installed in 1997 and features letters seemingly strewn around a Living Arts Centre fountain. The work integrates organically with the other installations that form part of the Synthetic Eden set.
Contemplating Child
Ferruccio Sardella's piece is as daunting as it is evocative. The metal fixture draws from the family-centered lifestyle of the area.
The Book
This is one of the most recent installations in the Mississauga art community. Only a stone's throw away from the Central Library, the sculpture portrays a desecrated book symbolic of the creative struggle writers face when they sit in front of an empty page. Created by IIan Sandler, the piece is of painted steel and is intended to add an unconventional flavour to the cityscape.
Art of Sport
Architects from Raw Design put their talent with line and shape to work for the 2015 Parapan Am Games celebration. The artists invited children to climb on and engage with the interactive artwork, using the audience as a part of their creative expression.
The Linh Thai Exhibit
Why limit yourself to one installation when you can enjoy an entire exhibition? Visual Arts Mississauga hosts Ling Thai's series of installations, which use shadow and light to make an aesthetic impact. Not all installations are intended to be interpreted, and Thai's work aims, instead, to create visual beauty that's both interactive and dynamic.
Park(ing) Bay
This Lakeshore Road fixture is among the most delightful pieces of Mississauga art. Lively orange pot plants were suspended over traffic cones as part of an initiative to make local streets more vibrant.
Rising
Some art manages to evoke emotions that you can't explain intellectually, and Rising may well be the Mississauga art world's most haunting installation. Sculpted from stainless steel, its expressive organic shapes use the 66 storey Shangri-La Hotel as a backdrop. It's easy to see why artist, Zhang Huan, is one of the globe's most compelling installation artists.
Three Horses, Absolute World
Francisco Gazitua wanted to embody the new perspectives and cultures he found in Mississauga, and his three horses installation certainly drew attention to the vitality and modernity of a new generation. Set against the Marilyn Monroe Towers, the piece has become a ubiquitous part of the landscape since its debut in 2011.
Data Wall
Stacy Spiegel's gift with texture and shape returns in this Living Arts Centre installation, which adds to his body of computer-based artwork. Binary numbers are seemingly thrown against, and stacked in front of, a stone backdrop. Spiegel is known for his ability to draw his audience into engaging with his work. He merely wants his viewers to interact with his installations in a way that enhances their experience of their surroundings.  The Book Wall is the third in this particular series.
Mississauga is constantly unveiling fresh and exciting installations. As such, the city fits in perfectly with Toronto's eclectic roots. For residents, a walk along city streets is nothing less than a journey into an artistic dimension.