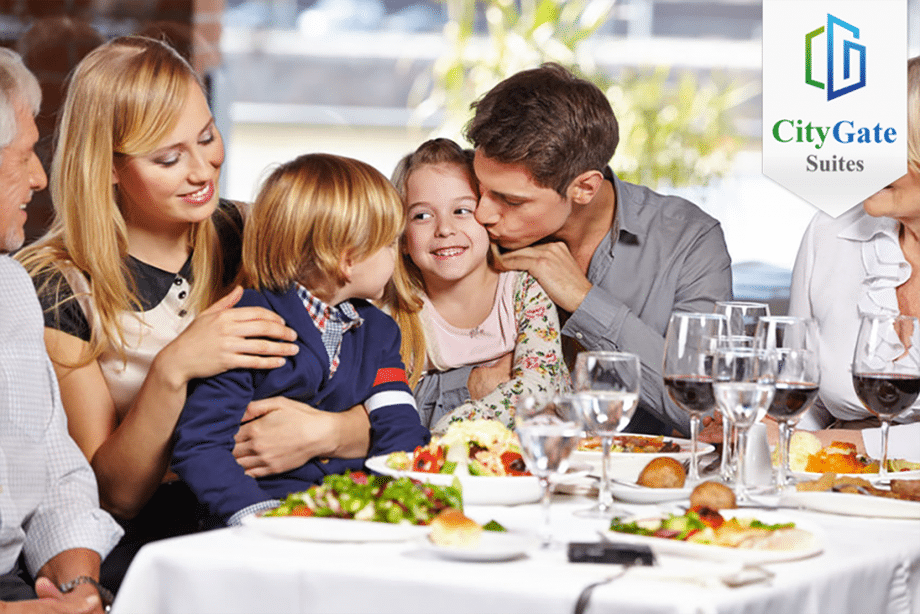 Are you spending time in Mississauga with your family? If so, dining out will be an integral part of the experience. Where should you have a delicious meal with your kids? That's the million dollar question. While many establishments offer amazing food, some of them aren't particularly suitable for a family experience.
There are many pizza places and chains in Mississauga that are also represented in other parts of the world. The following list, however, will focus on the top restaurants in Mississauga that welcome families.
Peter's on Eglinton
Ranked the second best restaurant in Mississauga by TripAdvisor members, Peter's on Eglinton is a stylish dining place that welcomes both younger and older visitors.
Classified as a comfort food restaurant, Peter's on Eglinton features a casual atmosphere and a moderate price range. Comfortable booths and daily specials make every single visit an exciting event. When it comes to the food, Peter's on Eglinton does have a kids menu. Parents can choose among an array of delicious options like souvlaki, chicken parmigiana, New York sirloin steak, seafood and an array of sandwiches.
Union Social Eatery
Union Social Eatery is another place deserving its position among the top restaurants in Mississauga for families. The interior is spacious, a beautiful bar is located in the center of the dining room and the restaurant also features a flat screen TV.
The premium casual restaurant has moderately priced meals and is recognized for the delicious burgers. The meal size is impressive, the service is good and fast. When it comes to pleasing children, Union Social does have a kids menu. Some of the entries in the menu include parmesan cheese bites, chicken fingers, chicken garlic Caesar and the so-called Kid's UFO Burger (homemade and hand-pressed beef burger).
Piatto Bistro
Piatto Bistro is the TripAdvisor certificate of excellence holder due to the fact that it gets consistently great reviews. There are several reasons why it ranks among the top restaurants in Mississauga for families.
The fine dining Italian restaurant is open to families with kids and while the menu is smaller than what the other entries in the list have to offer, all of the entrees are outstanding. The restaurant is also recognized for the excellent service.
On top of the standard menu, the restaurant features monthly specials that highlight seasonal ingredients. Some of the menu entries you should definitely try include the Caprese salad, grilled seafood, the spaghettini pescatore, chicken picatta, veal scaloppini and the grilled lamb tenderloin. There's also a delicious dessert selection.