Celebration Square has been a hub for Mississauga residence since 2011. All summer long they host weekly events, music festivals, and cultural celebrations for everyone to enjoy. If you're looking for things to do in Celebration Square this summer, keep reading for the events that we've deemed as the most noteworthy for the summer months.
1. Lions Farmers Market
What could be better than fresh, locally grown farm food right in the heart of Mississauga? Every Wednesday this summer, Celebration Square will host this farmers market from 9am to 5pm. Find a variety of baked goods, locally produced wine, fruits, vegetables and more!
2. Fresh Air Fitness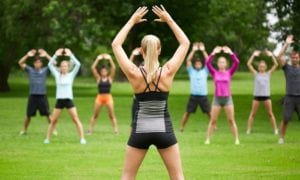 Join in with Mississauga's top fitness instructors for a high-energy, calorie burning class every Wednesday evening at 7pm. All ages and fitness levels are welcome! Each week the style of class alternates between Zumba, Boot Camp and Yoga. Get active and get on the move this summer with Celebration Square.
3. Mississauga Rotary Ribfest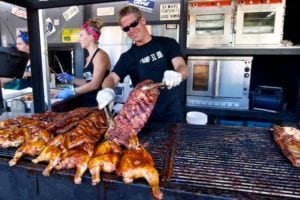 This weekend long event travels from city to city across the GTA, with the best rib vendors from across North America. Enjoy pork and beef ribs, alongside other BBQ classics. Mississauga's yearly ribfest is hosted in the city's hub, Celebration Square, in downtown Mississauga. This year's ribfest in Mississauga will take place July 13-16 and more information can be found here. Bring your friends and your appetite to this awesome weekend event!
4. Art On The Screens
"Art on the Screens is an annual series hosted at Mississauga Celebration Square on Monday nights throughout the summer. As part of this series we are excited to present local, national and international artists on the screens. This is an exciting opportunity to present digital based work on large outdoor screens." On select Monday nights in the summer, from 8pm to 10pm, Celebration Square will host this screen-based art event, featuring a different artist each time. Enjoy a stroll through Celebration Square and be inspired by these incredible works of art.
Screening times this summer are:
Monday, May 29, 2017 (8:00 p.m. to 10:00 p.m.)
Monday, June 12, 2017 (8:00 p.m. to 10:00 p.m.)
Monday, July 24, 2017 (8:00 p.m. to 10:00 p.m.)
Monday, August 14, 2017 (8:00 p.m. to 10:00 p.m.)
Monday, September 25, 2017 (8:00 p.m. to 10:00 p.m.)