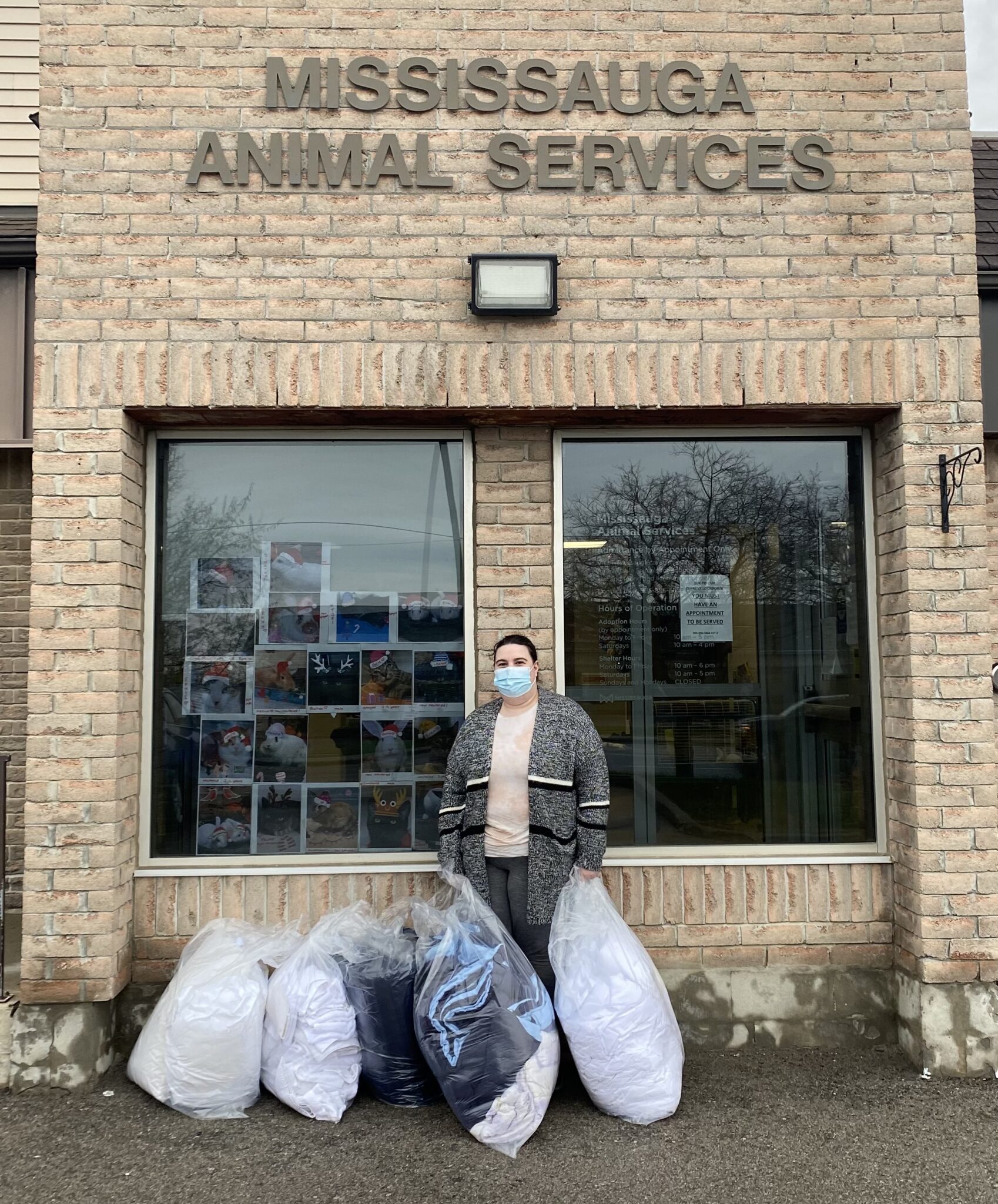 At City Gate Suites our standards are very high when it comes to our linen. After each guest we send all of the bed linen, towels, comforters, and pillows to be professionally cleaned. When this laundry comes back to us, a member of our team checks each item for imperfections. Not everything that comes back to us is in suitable condition to provide to a future guest. Rather than throwing these out, this season City Gate Suites has entered into an agreement with Mississauga Animal Services to donate our gently used linen on an ongoing basis.
Recently, our Housekeeping Coordinator, Jessica, brought 5 bags of gently used linen, including towels, comforters, pillows, and sheets, to the shelter on Central Parkway. Unfortunately due to Covid-19 precautions, we were unable to tour the facility and meet the animals, but we are thankful for the opportunity to give back to the community in this way.
Being that City Gate Suites operates exclusively in the Central Mississauga area, the Mississauga Animal Services shelter is right in our backyard. They take care of both the domestic and wild animals in our community 24/7. Mississauga Animal Services facilitates the reunification of lost pets with their owners, they care for homeless and lost pets, and they rescue neglected pets and wildlife. The services they provide are invaluable to our community and it makes us proud to be able to support them in their efforts to keep the animals of Mississauga safe.