While Pinnacle Uptown Crystal is modern and contemporary in its appearance, it also gives the most comfort and convenience of what we call home.
Released in Spring 2015, this location offers families and friends a quiet and luxurious residential community. A large shopping plaza with groceries and restaurants are all within walking distance, and it is only a few minutes from Square One.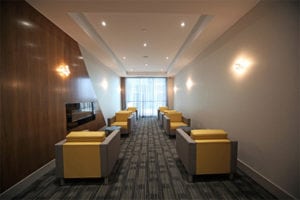 Pinnacle Uptown Crystal is home to some of the most indulgent amenities! The boardroom and business centre are the perfect places to host business meetings, while the billiards lounge and theatre can certainly add more fun to the night when guests are over. And when you're ready to focus on your health, the state of the art fitness centre and yoga room will meet your needs.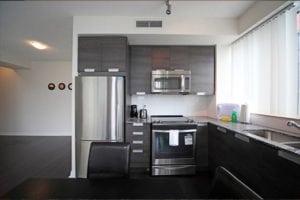 Best of all, each of our suites is fully stocked with all the items you love and count on in your own home. Enjoy the benefits of having a full kitchen, en suite, washer and dryer, unlimited Wi-Fi and flat screen TV.
With prices that blow any hotel out of the water, you won't want to leave your stay with us!
For more information on Pinnacle Uptown Crystal, please call 1-800-954-9188.